Attention parents/guardians: The bus routes for the 2017-2018 school year are attached below. For ease of viewing we have listed the routes in the following categories:
If your child resides in New Boston and is attending Goffstown High School, the route will be listed as NBCS-GHS-AM ROUTES. If your child is a NBCS student or MVMS Student the AM route will be listed as NBCS-MVMS- AM. If your child attends NBCS the PM route will be listed as NBCS PM.
** Please note that New Boston MVMS students travel with the high school students in the P.M. in which case their route would be listed under NBCS-GHS-MVMS P.M. **
Located in a rural setting, New Boston Central School has a positive school climate. Children enjoy attending school. Staff and students believe that each student is capable of making significant academic progress. Thematic teaching, critical skills, cooperative learning, participation in purposeful multi-age activities, and integrated units ensure that the children perceive the learning experience as a relevant one. Students are given the opportunity to explore mathematics using manipulatives and are encouraged to ask questions and take risks.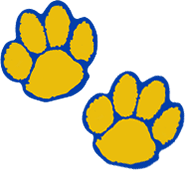 Click on the links below to download the latest "Bobcat News" (Adobe PDF format):